Wellness & Adventure
Create your own retreat and discover true wellness
Our idyllic beach front location captures the natural energy of the Indian Ocean, world class surf and spirit of the Rotineese people.
Meet Hildi
Our Spa, Yoga and off site adventures are guided by Norwegian born Hildegunn Teigland Guiney. Hildi has a lifelong passion for sports and adventure including gymnastics, 13 years of football (soccer), horseback riding, skiing, snowboarding, surfing, taekwondo and kickboxing.
Hildi first visited Rote with her now husband John in 1998 and instantly fell in love with the island and its people. The two have been calling Nemberala home for most the surf season (March through October) since that time. During recovery from a knee injury Hildi explored various yoga disciplines and recently received her 200hr yogi credential and Reiki I & 2 practitioner status. Hildi likes to combine these disciplines in both her Restorative and Vinyasa Flow classes.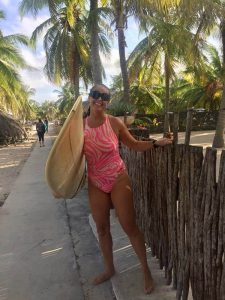 Morning and/or evening classes are offered 5 days per week
We are currently offering morning and/or evening classes 5 days per week on our large yoga deck where you will enjoy sea breezes along with the shade and flow of palm trees. During evening classes watch the sky will turn colors and eventually explode with stars as your session comes to conclusion.
Enjoy Off-site Guided Adventures
Excursions will be panned 4-5 days per week and you never know what may be on the menu. Other outings include Hiking to the 1000 step lookout, learn to surf classes and the local farmers market is not to be missed.
Bike Rides
Cruise the miles and miles of dirt roads with no cars and single tracks to suit any level of riding one may desire. Guided tours may meander through villages or push up hills to the lake.
Hildi has been exploring the island for 20 years, and as she puts it "I still discover new rides every year. I love getting lost as really it is not hard to be found again".
Stand Up Paddle Tours
The local reef or mangrove estuaries are very popular and can occasionally be combined with yoga depending on group size and makeup. It does not matter if you have never been on a paddle board before, Hildi will provide all the guidance needed to enjoy an easy experience of flat water padding.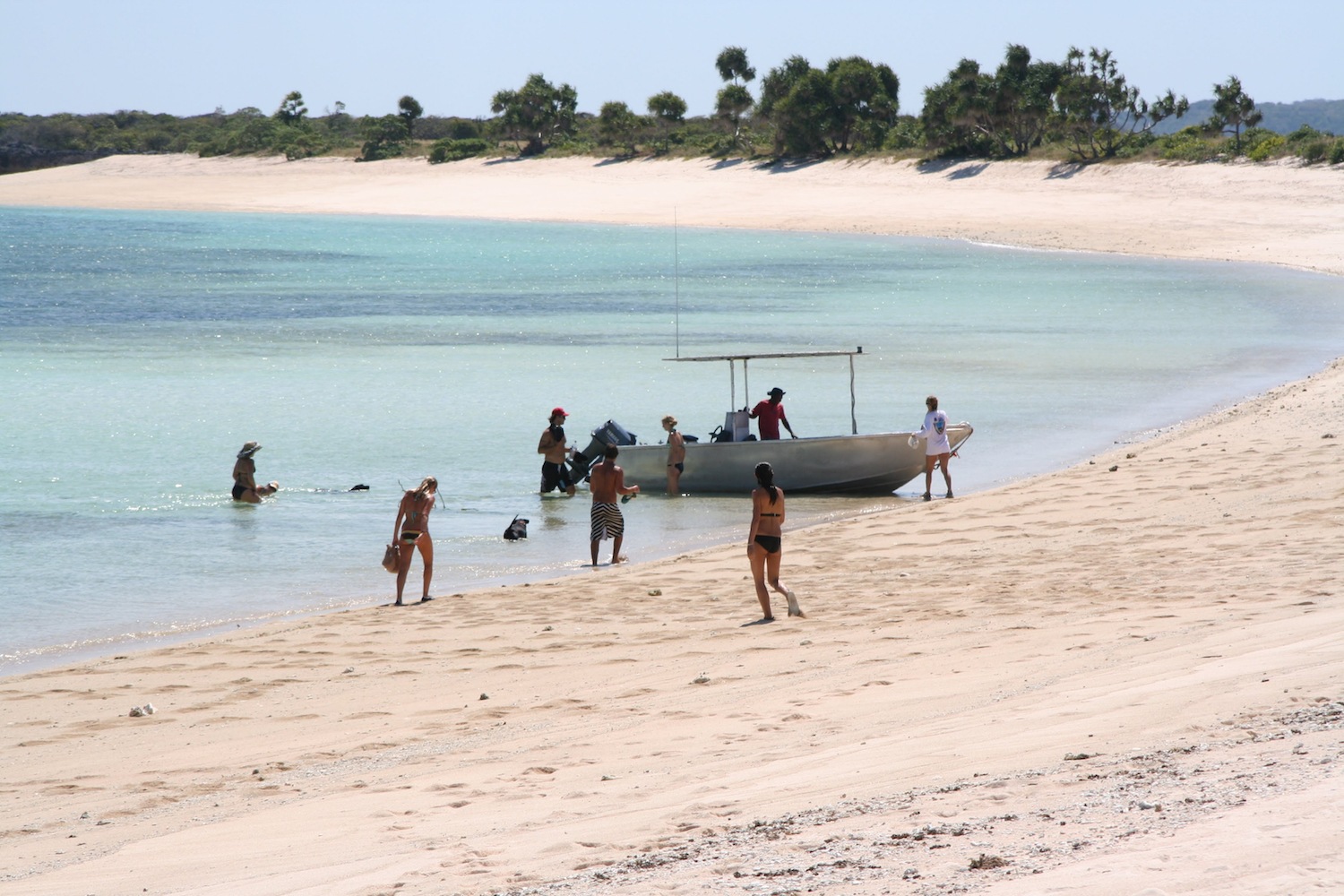 Island Hopping
Some of the neighboring islands are uninhabited and offer great beachcombing generally combined with snorkeling, fishing or hiking tours. One nearby island often referred to as Pancake Island has the most beautiful squeaky clean white sand; visitors often find themselves taking photos of their footprints.
End Your Day of Adventure Just Right
Yoga, Reiki, Meditation and activities are supplemented by specialty juice and smoothies available at the restaurant bar. The smoothie menu will change over the season depending on fruits and vegetables available at the local farmers market; farm to table Indonesian style.
Ready to Start Your Trip?